Temporary Library Closure Because of COVID-19 Virus
Following the lead of RSU 24's decision to close schools for a three-week period, the Winter Harbor Public Library will also be closed during this time: March 16 through April 3.
We will provide further information on the services available through the library as information becomes available. If you have books or DVDs outstanding, you may drop them off at our drop box outside the library.
If you wish to access our online catalogue, go to the catalog tab on the menu at the top of this page. If you find a book, audiobook, or DVD you wish to check out, contact the library and we may be able to arrange a pick-up or drop-off.
If you wish to download an e-book or an audiobook, tap on the green MaineInfonet button below. If you wish to access a database, including periodicals, tap on the DigitalMaineLibrary button below.
For further resources on the COVID-19 outbreak, click on these links for the CDC (Centers for Disease Control and Prevention) and the Maine CDC:
https://www.cdc.gov/coronavirus/2019-ncov/index.html?CDC_AA_refVal=https%3A%2F%2Fwww.cdc.gov%2Fcoronavirus%2Findex.html
https://www.maine.gov/dhhs/mecdc/infectious-disease/epi/airborne/coronavirus.shtml
We are sorry for having to take this measure, but hope it will help keep people safer and healthier until more is known.
For children staying at home, here are some resources for online activities: Scholastic Learn At Home
18 Chapel Lane
P.O. Box 326
Winter Harbor, ME 04693
(207) 963-7556; 963whpl@gmail.com
https://www.facebook.com/winterharborpubliclibrary
Hours: Wed. & Sat. noon – 4:00 p.m.
Fri. 10 a.m. – 4:00 p.m.
Access hundreds of databases through Digital Maine Library:
Download Audio and E-books through the Maine Infonet icon below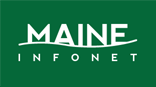 A center for lifelong learning and literacy in a welcoming atmosphere.
Use smile.amazon.com, and Amazon will automatically donate to Winter Harbor Public Library. Your support means a great deal to us.